Don't speak German? Scroll down for an English introduction.
Ich bin Alexandra und helfe Selbstständigen und UnternehmerInnen beim Aufbau ihrer Instagram Community. Dabei erarbeiten ich in Workshops oder Einzelcoachings gemeinsam mit meinen Kunden ein strategisches Kommunikationskonzept und entwickeln eine passende Content-Strategie.
In meinen Coachings unterstütze ich kreative Persönlichkeiten, die sich mehr Klarheit in ihrer Instagram Strategie wünschen und sich nicht sicher sind, wie sie ihre Zielgruppe am besten ansprechen sollen. Ich freue mich jedes Mal auf die Herausforderung ein individuelles Konzept zu erstellen und ihnen zu helfen den Spaß und die Inspiration wieder zurück zu holen.
Während meiner Arbeit als Coffee Content Creator für meine Kaffeecommunity auf @milkandcafeblog habe ich festgestellt, dass es ein erfolgreiches Community-Management sehr viel mit deinem persönlichen Kommunikationsansatz zu tun hat.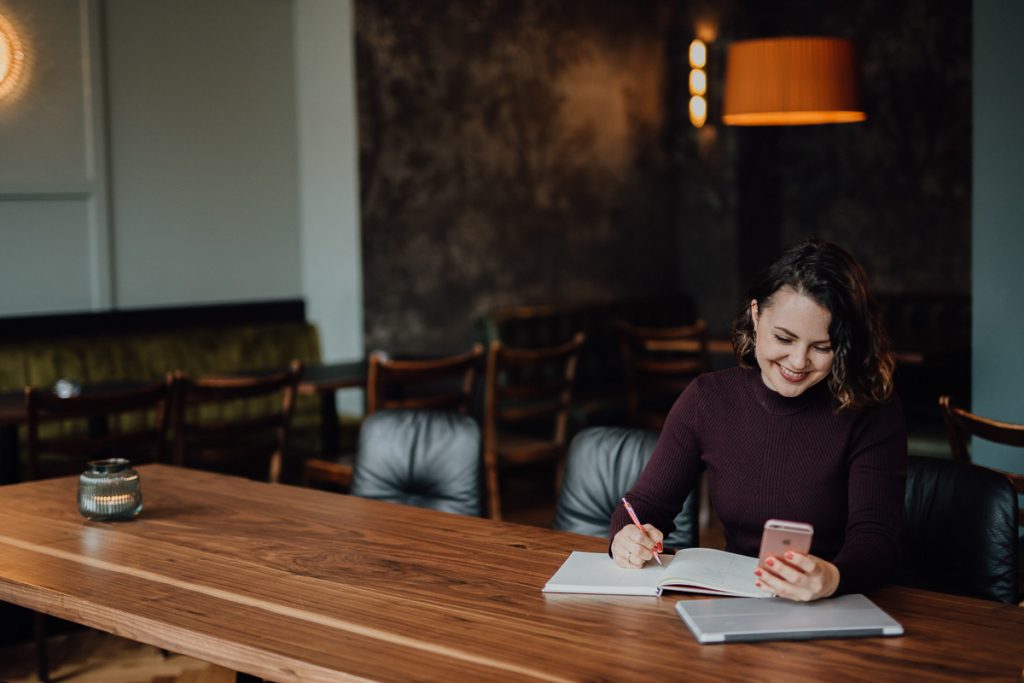 Menschen interessieren sich für die Geschichten anderer Menschen. Sie möchten inspiriert werden und Neues lernen. Und genau hier ist deine große Chance. Du hast dein Unternehmen mit einer Mission und Vision ins Leben gerufen, die es verdient mit anderen geteilt zu werden. So schaffst du eine Brücke zwischen dir und deinen potentiellen Kunden, Kollegen und wichtigen Entscheidungsträgern.
Ich helfe dir dabei deine Schwerpunktthemen zu identifizieren und deine vielen Interessen in einen strategischen Leitfaden zusammen zu fassen. Natürlich gehen wir auch technisch in die Tiefe.
Wenn du herausfinden möchtest, ob mein Coachingangebot zu dir und deinem Unternehmen passt, schreib mir gerne eine Mail an hallo@alexandrarothe.com und vereinbare ein kostenloses Erstgespräch.
Hi there my English-speaking friend!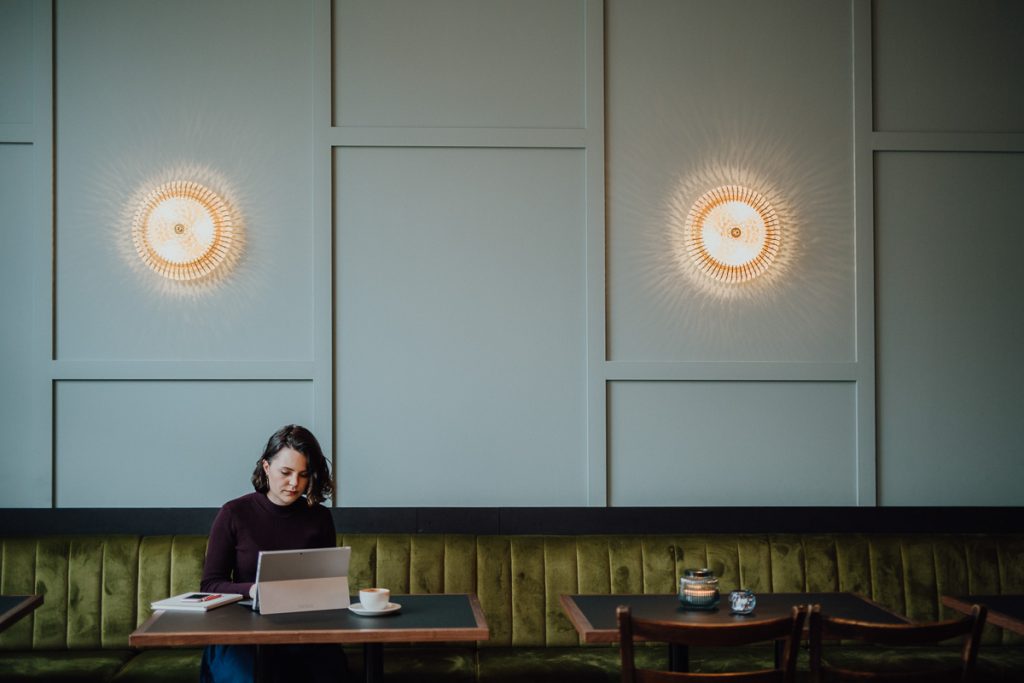 Alexandra has built a deep knowledge of social media marketing through the years. Not only as a writer on influencer marketing but also taking her expertise and assisting well-established and start-up companies to gain a better understanding and practical and impactful execution of their marketing strategies.
And to walk the talk, Alexandra built Milk&Café, an Instagram Blog and Website. Milk&Café was built with the intention of finding a community of coffee enthusiasts, using a city's local café scene as a way of exploring the city. Yet coffee is to be enjoyed in the real world. With the desire to make deeper connections with her online community of followers, she took online experiences offline and launched coffee tours in her hometown of Liepzig.
And during the journey into building Milk&Café, a new avenue opened up into the podcast world.
"You create a credible brand by staying true to who you are." – Hilary Sawchuk
Taking her creative curiosity, she has meet with other creatives who inspire her. She noticed how much information they freely shared about how they made it possible to turn their creative and professional skills into a business and how much these creatives want to help others achieve their potential. She believes that you can be multi-passionate and that you don't have to decide on doing only one job in your life (herself being an example).
Tune into CreativeMindset podcast to hear creatives share their experiences very openly and honestly. The Podcast will launch in early 2019.
Text by Vanessa Matthews of the Word of Mouth Community.